Cross Purpose is a four-piece rock and blues band formed in 2005 and play a variety of styles that range from straight ahead rock to high-energy ballads to even 12 bar blues. With a sound that relies on a solid rhythmic foundation, strong vocals, and impressive lead guitar, they uniquely combine mostly original material, powerful arrangements, and contemporary lyrics that go beyond the typical.
Their first CD, "Sum Of The Parts", with 12 original songs was released in 2007. Their second album, "Live At The Upper Room" came out in 2011. "These Men You've Made", with another 12 original tunes, became available in 2013. "The Extent Of What We Know" with 14 original songs dropped in 2018. Their latest offering is "More To Do" and should be available in early June 2023.
Cross Purpose is:
Bob Stanhope / Vocals and rhythm guitar
Roy Ellingsen / Vocals and lead guitar
Doug Bolin / Vocals and bass
Moisés García / Drums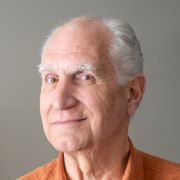 Bob Stanhope (vocals, rhythm guitar) has performed as a singer-songwriter in many different settings since the 1960s. Recently he has been a featured performer at The Bushnell Pavilion in Hartford, Wintonbury Coffeehouse in Bloomfield, First Night Danbury, and The One Heart Festival. He is a thirteen-time winner in the Billboard Magazine Songwriting Contest. He's appeared on local cable TV, been the morning DJ on several NYC radio stations, and years ago had the chance to record with Les Paul in his studio in NJ. Bob has completed many recordings in his home studio both solo and with his vocal group Cornerstone. For more about Bob, to be known to future generations as an urban legend, please visit his website, www.bobstanhope.com
Roy Ellingsen (lead guitar, vocals) first picked up a guitar shortly after The Beatles arrived on the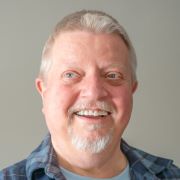 American music scene. He was a member of the recording group Jericho who released the single "Spend A Lifetime" on MCA Records. His interest in playing original music continued when he joined the band Garrison as their lead guitarist. Roy's deep love of the blues as well as rock music has only deepened in the years since. He played in the group Jonah, based out of the Bedford Community Church, who recorded a local CD in 2000. As well as performing in Cross Purpose and leading praise and worship at his church, Roy has been known to show up at a local open mic night "just to blow off a little steam".
Doug Bolin (bass, vocals) started playing guitar at age 11, and got into his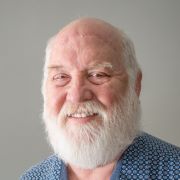 first band by switching to bass guitar. He stayed with the same band for 6 years, playing "classic" rock, pop, and dance party music. After high school, he traded in his bass rig for an acoustic guitar, taught himself finger-style picking, and started playing coffee houses, and providing vocal accompaniment. While in college in Arizona, he co-founded several bands, including Dr. Prairie Dog and the Roadrunners, and Zion. He later became an original member of the successful chamber-pop group Annie Moses Band, contributing bass, acoustic guitar, and songwriting, while performing on 3 CDs and joining them on a 30-city summer tour. Doug enjoys his day job (as an IT analyst and developer), and stays active on the local music scene by helping out with church worship teams, and booking solo acoustic guitar gigs at area restaurants.
Moisés García (drums)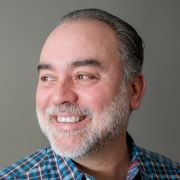 delivers a rhythmic percussion style rooted in Caribbean music (salsa, merengue, calypso) that melds delightfully with the band's blues and rock foundations. Moisés often plays with the music team at his church.
Members Emeriti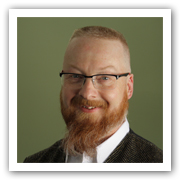 Greg Flower (drums) has worn a variety of hats over the years, from blowing up tanks in the Army, to keeping things from BEING blown up as a live-in-nanny in Boston, to being ready in case things DO blow up as an EMT. His musical career has been equally varied, from a reggae band called Dready or Not, to a rock and roll band called Rock Bottom, to a worship team called Built to Last, to a Christian group called Action Heroes. Since settling in to his most recent roll as a stay-at-home dad for the past 12ish years, Greg is excited to be getting back to two of his passions; making music and serving God.

Michael Mayer (bass, vocals) owes his love of music to his uncle, international recording artist Karl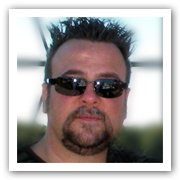 Hammel. "My uncle gave me my first guitar lesson when I was 8 and I was hooked". During his youth Michael studied classical music and upright bass. The 80's saw Michael lend his talents to area bands such as Zephyr, The Hostages, and Gypsy's Kiss. He's performed at CBGBs, The Bitter End, The Philly Cookbook, and many other venues along the East Coast. In the early 90's he fronted the 3-piece progressive band Autumn Child playing throughout the tri-state area. Before his retirement from the club circuit he was last seen performing with Autumn Child at The Chance in Poughkeepsie.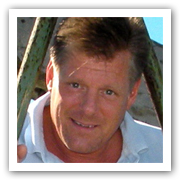 Tim Kennedy (drums) has been playing in area bands since the early 1990s. After spending a year and a half playing the club circuit in Putnam, Westchester and Dutchess Counties, he joined The Jericho Jam Band. Tim was last seen at The First Baptist Church in Brewster, and at One-Heart Festival in Danbury . One of the highlights of his tenure with Jericho Jam Band was having the opportunity to play with world-renowned saxophonist and musician Mark Rivera. In 1999 he took a 5-year hiatus from playing the drums. Fortunately, in 2004 Tim again picked up his sticks and has been very busy as a "journeyman" for various praise bands in the area.

top of page